The ingenious lighting designs of Elio Martinelli have gone on to become twentieth century design icons. As testaments to his enthused vision and refined approach, they boast timeless simplicity and a tangible appreciation for the wide range of materials he utilised. Martinelli's vintage pieces are sought-after gems for collectors and are constantly inspirational.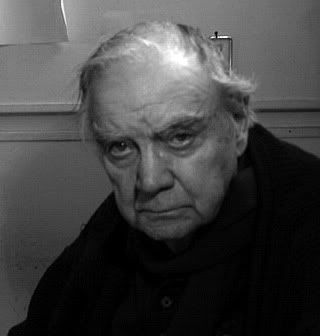 Born in Lucca in 1921, Elio studied as a set designer at the Institute of Fine Arts in Florence before he began contributing to his father's efforts within the lighting sector. Using the experience gained from several years of set design, he originally focused on interior design and on fittings for retail outlets, restaurants, hotels and public houses.
Driven to see his projects through to the end, Elio began designing and installing his own lighting systems in the premises he was outfitting. This led to the development of what would become Martinelli Luce in the 1950s, now a world-renowned manufacturer of lighting systems.
From an early stage, Elio's simple, unrestrained visualisation shone through and helped Martinelli Luce become the Italian design bastion the company remains in the lighting field.
It wasn't long before Martinelli's work was noticed outside of Italy. This resulted in successful collaborations with renowned designers in his sector and led to several awards and further recognition. In 1966, under his guidance, the company took part to the first edition of Eurodomus, following an invitation from architect Gio Ponti. Martinelli Luce went on to attend the following editions in 1968, 1970 and 1972.
Elio Martinelli was continuously inspired by simplicity, geometry and the natural world. He was quick to test new materials, such as methacrylate, using it in designs from the outset. In his search for new ideas, technologies and production systems, Elio played a vital role in assisting the constant evolution of light sources.
Several of his most famous lamps resulted from his willingness to experiment, such as the Foglia, the several Bolla, Flex, Serpente, Cobra, Nuvole Vagabonde, Biconica, as well as 'fun' creations, such as the Rondini, Cavallo Pazzo and Geronimo.
Martinelli Luce's rich design history means pieces bearing its name are always conversation pieces the market. Today, the Metropolitan Museum of Art in New York, the Museès des Art Decoratifs in Montreal and the Museum of Art in Philadelphia hold several Martinelli Luce models, recognising his indelible and brilliant contribution to lighting design.
'Serpente' Table Lamp
Elio tirelessly attended work every day up to his death in 2004. His wonderful designs, such as the striking Serpente and Cobra, continue to communicate his original design impulse to us forty years since their genesis.